To activate your PIN, please login to your personal web space on www.Myedenred.be
Click on "Manage my card".

Click on "PIN Code" to activate the pin of your card.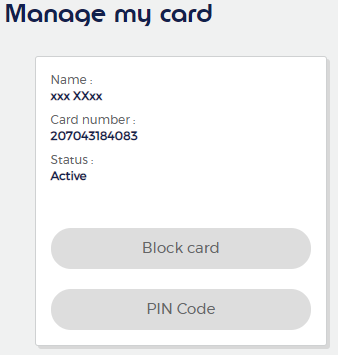 The status of your PIN will appear. If you have not activated your PIN yet, the status will be "Inactive". You can then click on "Activate"

You can now enter the PIN code of your choice and click on "Confirm".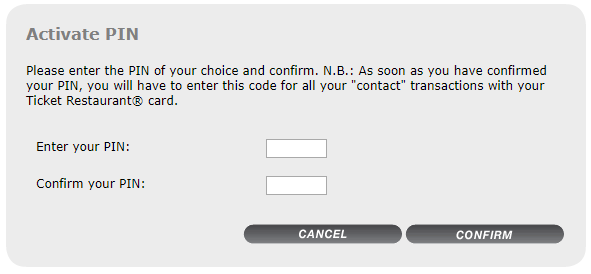 The confirmation for the activation will appear on the screen. During your next payment "contact" (this means when you enter the card in a terminal), no PIN code will be requested. The code will be requested at your second payment.

Once you will have made your second payment, the status of your PIN code will be modified and will become "Active".